ByteBox Media is a software development company based in the United Kingdom. We specialise in commercial software development and bespoke software solutions for companies worldwide. Our sole aim is to provide development services for software and gaming solutions.

Here at ByteBox Media we have a huge passion for software and game development. We have had this passion since 1998 and we now produce and deliver our own products for the software development market in 2021. We also specialise in bespoke software and gaming engine development for companies globally.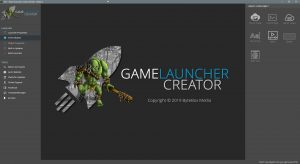 We have developed a wide range of commercial software titles, including the Game Launcher Creator, the Android Checker Tool for Clickteam and the TruReel Engine. You can find our software titles here on our website and through our partner websites.
Any questions, queries or comments regarding our software products can be directed on their homepage. Alternatively, you can contact us directly here.
Custom Software Development
We are an active custom software development company. We work around the clock with different companies, individuals and organisations to develop bespoke custom software solutions tailored to specification. We provide programming and custom application and game development for Windows, PS4, Xbox One, Android Mobile, iOS Mobile and HTML5. You can find out more about our custom software solutions here.