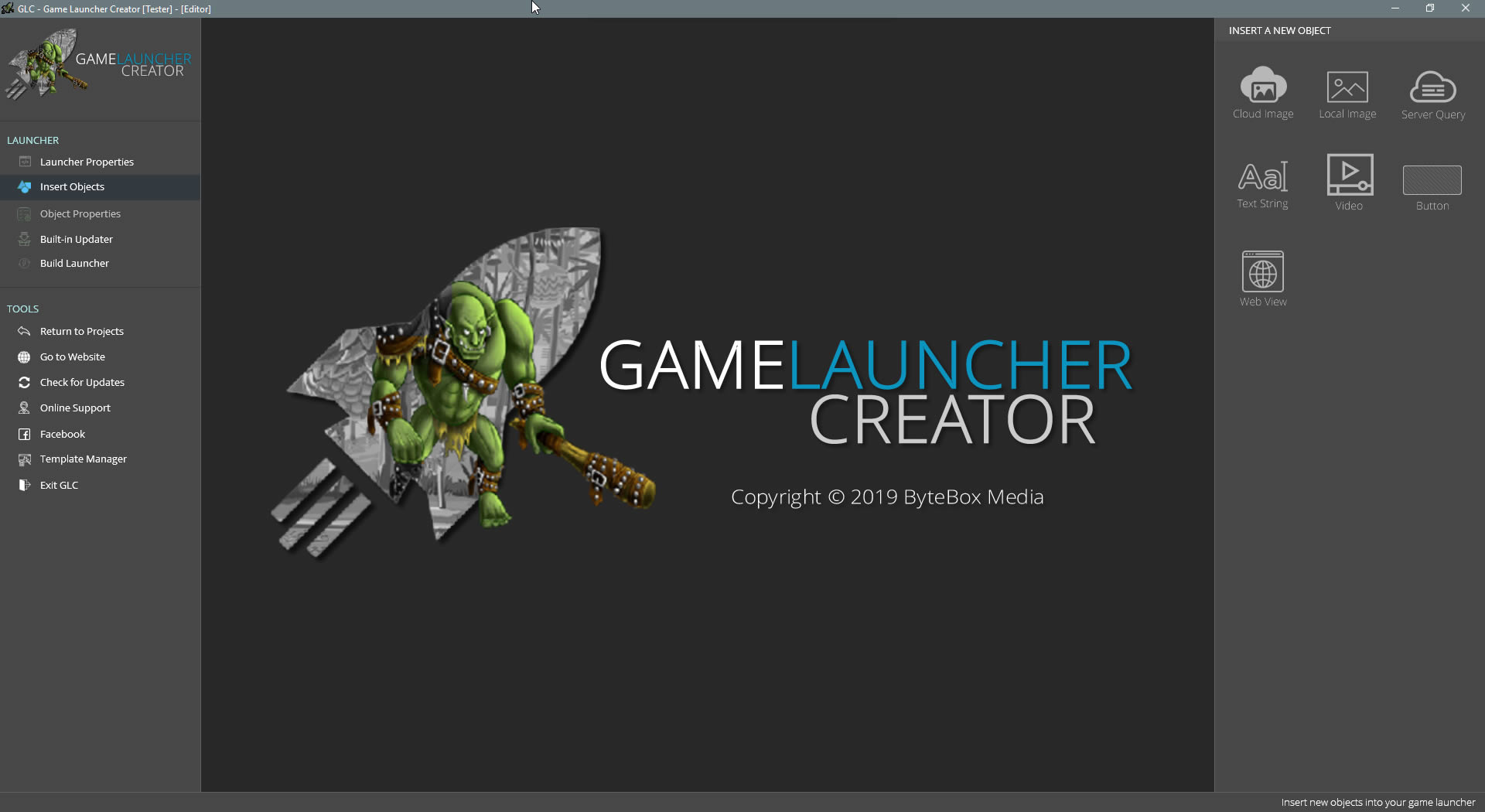 Game Launcher Creator is our revolutionary game launcher maker software that allows you to design and develop your own Game Launchers for your game developments.
GLC is compatible with any and every game engine for Windows. GLC requires no programming at all to create a game launcher and features a WYSIWYG drag n' drop visual editor making the process of creating a custom game launcher an absolute dream.
A Technological Innovation
ByteBox Media is a UK based software development company with over 20 years of experience, dedication and commitment to bringing new, innovative software and gaming solutions to the market. We aim to bring specialist software to aid in development to the bigger audience with huge aspirations, entwined with the ability to listen to feedback, suggestions, criticism and positive experiences.